The G7 leaders are gathering in Hiroshima for their annual summit, with a strong focus on emphasizing unity and support for Ukraine. The meeting holds significance not only for the G7 as a whole, which has faced challenges in defining its purpose in recent years, but also for Japan as the host country, as it navigates an increasingly complex security environment. Diplomats expect discussions at the summit to center around backing Ukraine as it prepares for a counteroffensive against Russia. The G7 leaders are reportedly working on a separate document specifically addressing Ukraine to underscore their unwavering support for the country. The document will highlight the G7's unity in enforcing tough sanctions against Russia and offer additional financial support for Ukraine's reconstruction efforts.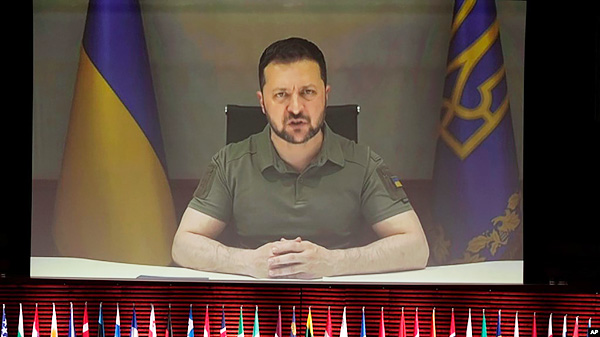 The leaders aim to discuss ways to resolve the conflict in eastern Ukraine and express their concerns about human rights violations in the region. They emphasize the importance of upholding Ukraine's territorial integrity and seeking a peaceful resolution through diplomatic means. It is also reported that the G7 is considering the imposition of new sanctions on Russia as part of efforts to bring an end to the Ukraine war. G7 leaders are contemplating this action in response to the ongoing conflict in eastern Ukraine. The imposition of new sanctions could be seen as a means to deter further aggression, encourage compliance with international norms, and support Ukraine's territorial integrity.
The G7 summit will also explore the possibility of negotiations to end the Ukraine conflict. The leaders will assess the conditions required for progress on the battlefield and potential future talks. However, Ukrainian President Volodymyr Zelenskyy is reluctant to engage in peace negotiations while Russian troops remain on Ukrainian soil. China's role in resolving the conflict may also be discussed, as Beijing has significant influence over Moscow.
Pray:
Heavenly Father,
In this time of gathering at the G7 summit,
We pray for unity and strength among the leaders,
May they emphasize their unwavering support for Ukraine,
Grant them wisdom and guidance as they discuss ways to bring peace,
May their actions reflect a commitment to justice and security.
In Your mercy, hear our prayer.
Gracious God,
We lift up the people of Ukraine in prayer,
May they find hope and solace in the knowledge that they are not forgotten,
Strengthen their resolve as they prepare for a counteroffensive,
Grant them courage and protection in the face of aggression,
We pray for effective negotiations to end the conflict,
May the leaders find paths to peace and reconciliation,
In Your grace, hear our prayer.
Loving Lord,
In the midst of discussions on Ukraine and beyond,
We ask for your divine intervention and guidance,
Bless the G7 leaders with clarity of vision and purpose,
May their words and actions reflect a commitment to justice,
Give them the wisdom to address regional security concerns,
We pray for the well-being of all nations affected by conflicts,
May peace prevail, and may the innocent find safety,
In Your compassion, hear our prayer.